An excerpt from the story The Rending of Cloth (New York City, October 1952). The child Albert grieves for his murdered parents.
♦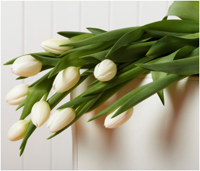 Albert's early childhood was mostly vague impressions. The love between his parents, and their love for Albert, was strong and constant and inviolate. But none of them were ever very demonstrative, there were never any displays of sentiment. The love was simply there as the foundation of everything they did, all the choices they made, the way they kept company only with each other, the scrupulous care taken to ensure that Albert had everything he needed to grow into everything he could be.
There were hazy moments he could remember. Albert, curled up in his father's lap, listening to Rebecca's calm voice tell the story of an old friend, long dead; Miles as rapt as the boy. The three of them being polite at some obscure relative's after­noon tea, then mischievously sharing their boredom with each other through grimaces and raised eye­brows behind the woman's back – they had gone home and read all evening, happy in their shared silence. Both of his parents a little giddy, someone having talked them into a fine restaurant on their twelfth wedding anniversary, dressing in their usual dull clothes – but Miles had bought Rebecca a silk scarf. The dark green of it picked out the reddish tint to her brown hair, which she left loose for once. Her eyes had glowed.
Late that night, she clutched the scarf in her dead hand and wouldn't let it go.
Continue reading excerpt: Albert J Sterne: Future Bright, Past Imperfect →