The first scene of the novel. We meet Grae and his actor-colleagues Ben and Chris while they're filming a TV show called The Justice of Godbolt.
♦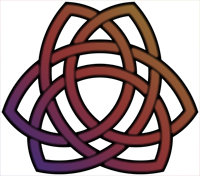 Ben Clyde was playing the feudal lord Godbolt with quiet gravitas and a nobility that felt astonishingly natural. Graeme was Cassius, Godbolt's loyal yet restlessly intelligent younger brother. Chris Willoughby was the contrary villager, Jackin.
"He's woefully miscast," Grae said one day to Ben, as the two of them waited through yet another change in lighting. They were sitting huddled into their modern-day coats, hands tucked deep into pockets. The medieval hall they were using on location hadn't been designed with filming in mind, and if it had ever had clever underfloor heating, that had been out of whack for centuries. "He was just too ridiculously handsome to resist."
"He certainly has charisma," Ben agreed, giving Grae a warm glance and rueful smile. "The peasants, in this case, are not revolting."
"He's here to woo the audience," Grae continued. "There aren't many who'll be swooning over either of us!" Grae watched as Chris effortlessly chatted up the grip, who was really experienced enough a crew member to know better than to sleep with the cast. Surely few would ever resist Chris's roguishly dark good looks, though. A silence belatedly drew Grae's attention back to Ben. "Not that you're not worth swooning over," Grae offered in a sincere tone.
Under Ben's calm exterior, there was the merest hint of hurt, though he said with equal honesty, "Oh, I have no illusions."
"It's just the role. You don't get to do your smoulder. I know for a fact that your smoulder would bring anyone to their knees."