An excerpt from the novel. Australian tour guide Dave first meets his rather unexpected new client, Nicholas, the son of an English earl.
♦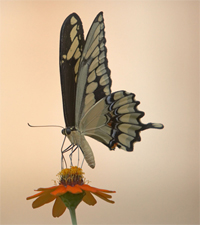 The plane was due in just after seven in the morning. Dave made sure he was there in plenty of time, even though the Englishman would need to go through passport control, collect his luggage, and then get through quarantine. All of which would take an hour, probably – but it would be just Dave's luck if he turned up at eight to find that the earl's son had been processed as a VIP or some such thing, and had been waiting on him ever since.
Dave found a place to lean on the waist-high barriers with the drivers and others carrying signs. His own read GORING. That was the guy's name. Nicholas Goring. Which perhaps made his father Earl Goring, or was it the Earl of Goring … ? When Dave wasn't chatting in an early morning haze to his current companions, he spent the time trying to remember whether he'd had any clue about whether Nicholas was the eldest son or not – and if he was, whether that meant Dave should address him as 'my lord' or as 'sir'. He'd looked it up on Wikipedia, realised he'd need to email the butler for more information, and then promptly let it all slip his mind.
He was kicking himself, metaphorically at least. He was always more professional than this. Always. And all right, maybe titles didn't matter very much – though he was sure they'd matter more to an Englishman than an Australian – but no one could afford to be this slapdash in the Outback. Why would Goring trust Dave with his life, if he couldn't even get this detail right?